Discover Unmatched Hearing Quality with Neosonic Hearing Aids
Expertly Crafted by Audiologists, FDA Registered, and Tailored to You!
Easy to Use
Easy to use hearing aids that do not require hearing tests and setup quickly
Superior Sound
Multiple settings for different listening environments & selectively amplifies human voices
High Quality
Hearing aids with digital sound quality and clarity with noise canceling and no whistling
Affordable Pricing
Neosonic cut off the middle man to offer you 100% what you need for 80% less
Hearing Aid Reviews
...considering the price as compared to those available at Costco, this makes it affordable to keep elderly dementia patient in touch with family...
Helen Irwin
I AM AMAZED! I have ordered at least 8 different hearing aids and I received this product this afternoon ... surprised at the sensitivity and clarity using just the lowest level ...
Warren A. Hall
... so very impressed with this device. No whistling at all, very powerful for such a small device! ... thank you for making such a good product that actually does what is advertised
Robert Craig
Quality Hearing Aids We Stand Behind
Unlimited US Based Customer Service
45-Day Trial Period
1-Year Warranty
Free 2-4 Days Delivery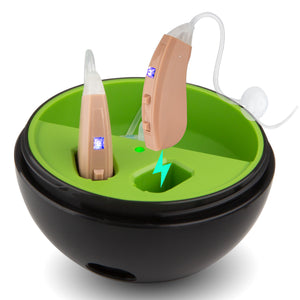 B10 Hearing Aids with a Portable Charger
PORTABLE CHARGING CASE: The charger has it's own battery which allows you to charge the device on the go. It will provide an additional 40 hours of usage before needing to reconnect to a power source. 
POWERFUL AND NO WHISTLING: The B10 uses advanced feedback cancelling technology to provide 50 dB maximum sound gain with virtually no whistling. 
DETAILS
B20 Receiver In the Canal Hearing Aids
RECEIVER IN CANAL (RIC): With our RIC design, the speaker inserts directly into the ear canal so you can experience more natural, clear sound
SMALL AND DISCREET: The aid sits behind the ear and the wire is thin, making it comfortable for all day wear and nearly invisible to other people
DETAILS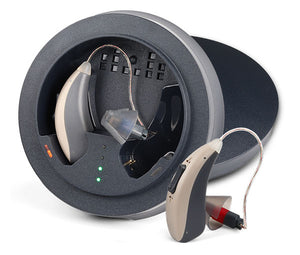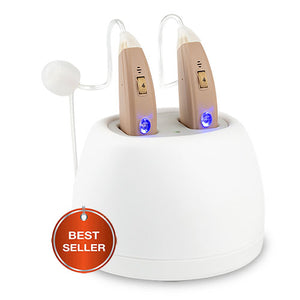 Neosonic MX Rechargeable Hearing Aids
RECHARGEABLE - Rechargeable hearing aid with a charging station. 3 hours of charging will provide 20 hours of working time.
DUAL MICROPHONE - Digital hearing aid sound quality and clarity with two directional microphones, front and back, noise cancelling, no whistling 
DETAILS