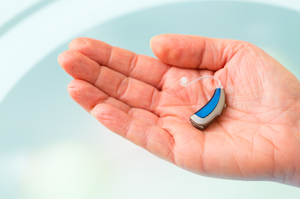 In 2017, a law was passed that directed the FDA to create a new category of hearing aids, known as Over-the-counter (OTC) hearing aids, for people 18 and older. In October 2021, they proposed rules for the new OTC hearing aids and finalized this process this month, with OTC hearing aids set to hit retail shelves in October 2022. In this article, we'll discuss what OTC hearing aids are and how they differ from other products such as prescription hearing aids and PSAPs (personal sound amplification product). We'll also discuss why this is important to the average consumer.
---
The main goal for hearing aids is to augment people's current hearing ability, especially when it comes to perceiving and understanding speech. However, it is also important for people to be able to hear these sounds without it being overly loud. 
Older hearing aids had issues with amplifying every sound. While wearers could hear softer sounds that they couldn't before, loud sounds became unbearable and even dangerous to hear as a result of amplifying them too much. 
With modern hearing aids, most of them feature software powered by advanced microchips that can compress sound so that quiet sounds are easier to hear while loud sounds do not get any louder. This article will touch briefly on what compression is and why it's important to have a feature like compression for hearing aid users. 
---
• age related hearing loss • high frequency • high frequency hearing loss • presbycusis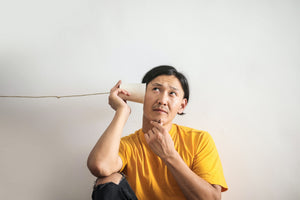 In the United States,
approximately 1 in 3 people aged 65-74 suffer from hearing loss, and almost half of people older than 75 have hearing loss
. Hearing loss can make it difficult for seniors to enjoy their life and has even been linked to conditions like depression and
dementia
. Therefore, it's important to know what the signs are and how it happens. It's also important to know how to prevent further complications from age related hearing loss and how to treat it.
---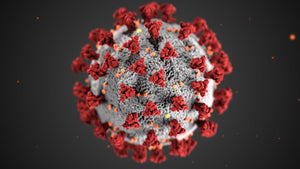 Covid-19 is a serious disease caused by the novel coronavirus. It has spread throughout the globe and infected over half a million people so far. There are some studies that report hearing loss can occur through infection, though it is very rare. Other studies found that people with existing hearing loss have their condition worsen when infected with Covid-19. Recently, some studies report that one of the
vaccine side effects
include hearing loss, which is usually sudden. However, they found that it is reversible or diminished if treated early and thoroughly. This side effect is also considered very rare.
---
• hearing loss • what causes hearing loss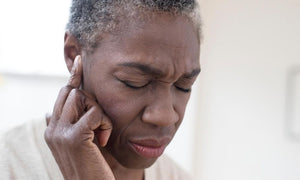 Hearing is easily one of the most precious abilities we have, so what causes hearing loss? Life without sound is miserable plus very dangerous! Imagine not being able to listen to your favorite song, hear the voices of loved ones, or even an intruder breaking into your home.